Satellite will be closed on Christmas Eve 12/24/2021, and Christmas Day, 12/25/2021,
resuming normal operations on 12/27/2021
We will also be closed on New Years Eve 12/31/2021, and New Years Day, 1/1/2022,
resuming normal operations on 1/3/2022.
Dear Valued Customers,
At Satellite we pride ourselves on providing the best service possible to our customers. The changing economic conditions and increased governmental regulations have directly impacted that ability over the last several months.
At this time, we find it necessary to implement a general increase on our local rates as well as accessorial charges. We make every effort to control and reduce costs where possible, but these changes are necessary to ensure that we remain a viable business partner.
Thank you for your understanding and continued support, which we believe will be to our mutual benefit.
Operational difficulties at ORD exacerbated by the pandemic, increased service demands, staffing shortages, and other factors have continued to impede our daily operations. Our goal as always is to provide superb service at an affordable and cost-effective price. Given this, we must implement the following changes, effective Wednesday, June 16, 2021:
Paperwork for export shipments will be required at least 24 hours in advance, with no lockouts prior to 12:00 the following day.
Paperwork for import shipments will be required by 5:00 P.M. the previous day to be picked up next day.
Effective 12/2/2021 we are currently servicing 517 Express Center Drive airlines, including Turkish, Air India, Finnair, Atlas Air, and Singapore Cargo, on Wednesdays and Saturdays only.
We understand the shipments may be time sensitive, but the circumstances that ORD have created are difficult to overcome. Please note that this is not a guarantee of service, and Satellite will not be responsible for any storage charges incurred if not able to recover cargo by the last free day.
Welcome to Satellite Motor Service. We are family operated for over 45 years, providing local cartage in the Chicagoland area, including Milwaukee, Madison, LaSalle/Peru, and Northwest Indiana,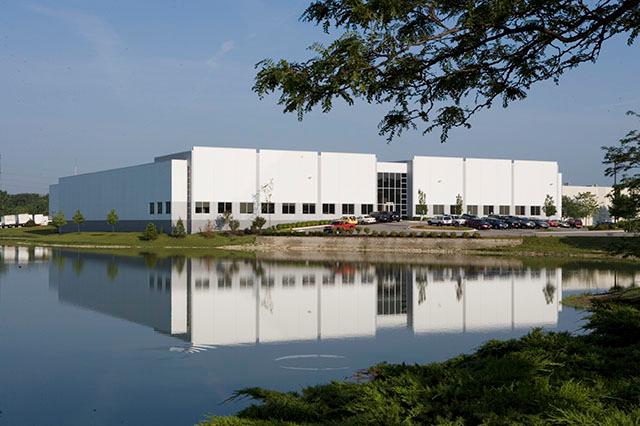 "Photo Courtesy HEITMAN ARCHITECTS INCORPORATED"
Satellite was founded in 1971 by Sam and Joe Farella, and is still owned and operated by their sons. We aim to make transporting your shipment as smooth as possible. We strive for superb service at an affordable price. Let us put our experience to work for you!
Services we offer include:
| | |
| --- | --- |
| | Local pickup and delivery |
| | Storage |
| | Same-day service |
| | Air-ride vehicles |
| | Liftgate equipped vehicles |
| | Dedicated Vehicles / Drivers |
| | Hazardous Materials Transportation |
| | Customs Bonded Warehouse |
| | Container Build and Break |
| | Emergency/Exclusive use local and long distance |
| | Certified Cargo Screening Facility |
MC 214560
US DOT Number 146931
SCAC Code SLIQ
FIRMS Code J026
We can also provide many additional services not listed. Please contact us to discuss your needs.